Lay Low
Lay Low – Live at ORANGE 'EAR | 17.09.2014. Offener Raum

Setlist:
Please Don't Hate Me
In The Dead Of Winter
One Of Those Nights
By And By
Mojo Love
Gently
Little By Little
Years ago we discovered Lay Low on myspace. Immediately impressed by her voice, lyrics and music we sent a "You've got the blues". Her reply "Oh thank you, say hello, when you are at one of my concerts" which we took literally. On our next trip to Iceland we visited our first Lay Low concert at the Gamla Bókasafnið in Hafnarfjörður, a nice little youth center near Reykjavík. After the concert Lay Low told us how exciting these days are, as she is on the way to produce her first album. That was her outstanding debut "Please don't hate me". It turned out that the album has had a great success. Lay Low got a few awards and went straight up to No. 1 in the charts. Over the years we met her again and again and we went to a bunch of shows, in Reykjavík or here in Berlin. It is a pleasure to follow her career. Lay Low is one of the very few musicians who has produced completely different albums in a row. After the great success of "Please don't hate me" she wrote the music for "Ökutímar", a popular play staged by Akureyri Theater. "Ökutímar" is a mixture of original songs and Dolly Parton covers sang by Lay Low. The next album "Farewell Good Night's Sleep" turned out to be a very beautiful country-music style. On "Brostinn Strengur" Lay Low only sang in Icelandic. The music was a brilliant composition of American blues, folk and country and European classic pop. The Lyrics are based on poems written by various Icelandic female poets. "Talking About The Weather" is her latest release and again it goes in a completely different direction. On her way to the Reeperbahnfestival Lay Low made it to fulfill one of our deepest wishes: She found the time to play a few songs for our little concert series. Lay Low brought her distinctive warmness and sincerity into Orange 'ear. This was a great pleasure for all of us!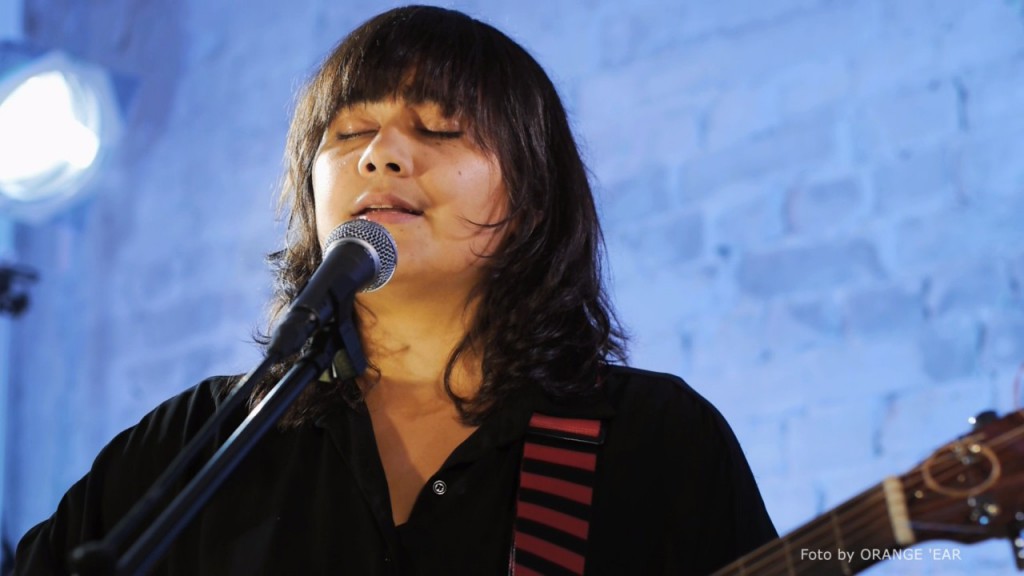 www.laylow.is
facebook.com/baralovisa
2nd Camera: Frank Schnelle
schnelle-medienproduktion.de