Orange 'Ear 

Orange 'Ear ist eine Konzertreihe in unserer Ladenwohnung in Berlin-Friedrichshain. Begegnen wir Musikern, die uns beeindrucken, öffnen wir unser Wohnzimmer für ein Konzert der besonderen Art: Die Musiker spielen bei freiem Eintritt vor aufmerksamen Publikum in privater Atmosphäre. In unserem videostudioartigen Set zeichnen wir die Live-Auftritte mit mehreren Kameras und aufwendigem Soundrecording auf. Dabei sind wir ganz nah an den Musikern dran und fangen den Live-Charakter der Performance ein.
Orange 'Ear ist ein Non-Profit-Projekt und stellt die veröffentlichten Live-Videos den Künstlern frei zur Verfügung.
Orange 'Ear is a concert series that takes place in our shop/living space in Berlin-Friedrichshain. Musicians who have made a particular impression on us are invited to play for free in our living room before an attentive audience in an intimate atmosphere. We record the live performances with our video-studio-like set-up from multiple cameras and the utmost of care. We therefore remain extremely close to the musicians and are able to capture the live nature of the performances in a unique way.
Orange 'Ear is proudly Non-Profit and makes its live videos available to the artists for free.
Die Orange 'Ear-Tour

Nun möchte Orange 'Ear auf Reisen gehen: Mit ein paar Kameras, einem Tonmischpult, etwas Filmlicht, einer guten Campingausrüstung und ein paar Orangen im Gepäck, möchte Orange 'Ear im Mai 2015 Musik auf Island aufnehmen.
Auf der einmonatigen Orange 'Ear-Tour fahren wir von Ort zu Ort. In kleinen Ansiedlungen abseits der Ringstraße oder
in der Metropole Reykjavík bitten wir die ortsansässigen Musiker für Orange 'Ear zu spielen. Dabei spüren wir bestimmt punkrockende Schüler, einen immigrierten ungarischen Tenor, oder Gärtnerinnen, die virtuos die singende Säge spielen, auf.
Damit Du miterleben kannst, was wir entdecken, veröffentlichen wir die auf Island produzierten Videos auf unserer Homepage.
But now it is time for Orange 'Ear to take to the road: with a few cameras, a mixing board, some film lights, a trustworthy bit of camping gear, and a few oranges, in May 2015 Orange 'Ear is going to go on a music recording tour of Iceland.
Throughout the month we will be travelling from town to town. In tiny places beyond the ring road as well as in Reykjavík we are going to be asking local musicians to play for us. From punk rock playing school kids, to Hungarian tenors, and gardener – virtuosos of the singing saw  – we are open to and ready for it all. 
So that you can be a part of everything we discover, we will be offering the videos we produce in Iceland through our website.
Island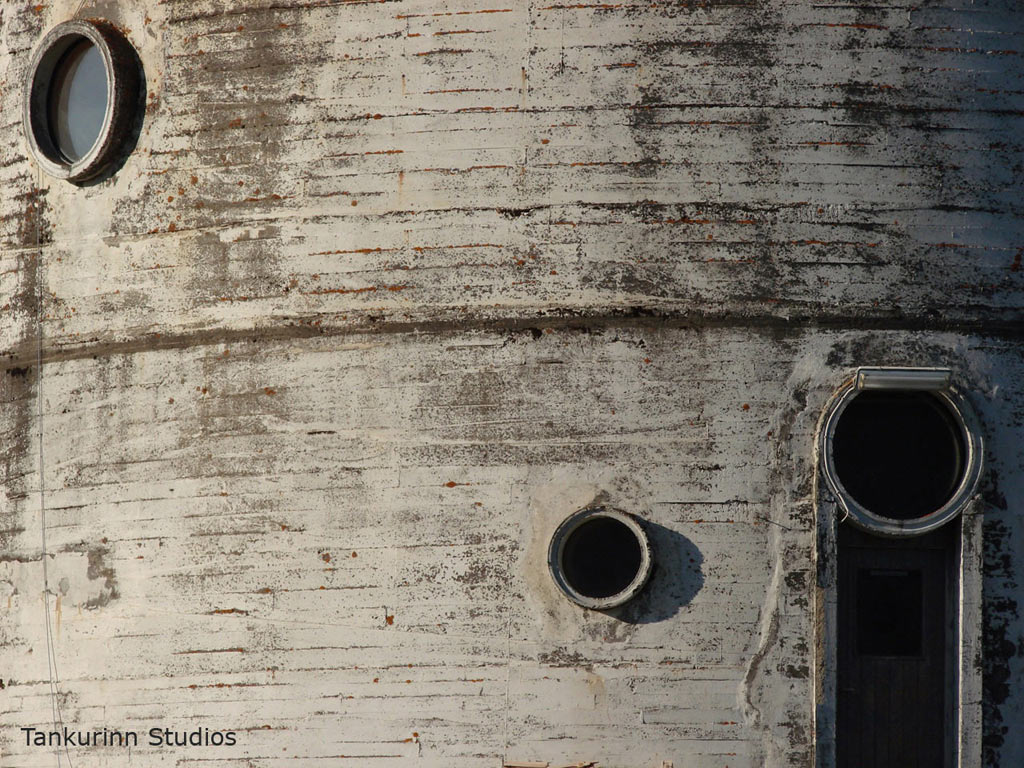 Island haben wir in vielen Reisen kennen gelernt. Die Natur, das nordische Licht, die Mentalität und Individualität der Menschen hat uns beeindruckt. Aber wirklich gefangen genommen hat uns der isländische Umgang mit Musik: In diesem kleinen, zauberhaften Land ist es eine alltägliche Selbstverständlichkeit eigene Songs zu machen. Selbst in kleinsten Dörfern findet man Bands, die anspruchsvolle Musik mit ganz eigenem Sound produzieren.
Bei unseren bisherigen Islandaufenthalten haben wir oft erfahren, dass die Isländer gerne spontan, bereitwillig und  unkompliziert auch etwas abwegig erscheinende Anliegen unterstützen. So fragten wir in der Tankstelle des kleinen Ortes Flateyri in den abgelegenen Westfjorden nach dem legendären Tonstudio Tankurinn. Über mehrere schnelle Telefonate, einen Umweg über die Kneipe und einem Abschlusskonzert der ortsansässigen Musikschule konnte uns der Toningenieur noch am selben Nachmittag durch das Studio, das in einem alten runden Betontank der ehemaligen Walstation eingebaut war, führen. Am nächsten Abend hatte er für uns sogar eine spontane Recordingsession mit drei Bands organisiert.
Over the last five years we have gotten to know Iceland through numerous trips. Its nature, the quality of its northern light, the mentality, and the people's individuality have made an unforgettable impression on us. But what really caught us more than anything else was Iceland's relationship to music: In this small and magical land making music is almost a part of the daily routine. Even in the tiniest of villages you can find both individuals and bands making singular and challenging music with their totally own sound. 
In our experience Icelanders often eagerly and spontaneously support even somewhat "odd" sounding projects. For example, we remember asking once at the gas station in the town of Flateyri in the remote West Fjords about the legendary Tankurinn studios. After a number of rapid phone calls, a detour through a bar, and a closing concert at the local music school, the recording engineer took us on a tour of his studio, which is built in an old round concrete tank of a former whaling station. The following evening he had even organized an impromptu recording session with three bands for us.
Das Funding
Wir betreiben Orange 'Ear seit 5 Jahren aus unserer Leidenschaft zur Musik. Uns ist es wichtig, dass wir ohne finanziellen Profit Musiker mit unseren Mitteln fördern und Neues entdecken und genießen können. Bei Orange 'Ear zu Hause in Berlin können
wir die Unkosten der Konzertreihe aus eigenen Mitteln stemmen. Auch bei der Orange 'Ear-Tour tragen wir selber die Kosten für den Aufenthalt, die Fahrten und die Produktionskosten auf der Insel.
Um die Kosten vor Ort gering zu halten, möchten wir mit der Autofähre Norröna nach Island fahren. So können wir im eigenen Auto das Orange 'Ear-Equipment transportieren, es fallen keine Kosten für ein Mietauto an und wir können mit unserer
island-erprobten Ausrüstung auf Campingplätzen übernachten.
Mit dieser Kampagne möchten wir die 1720 Seemeilen von Hirtshals (Dänemark) nach Seydisfjödur (Island) und zurück finazieren. Für eine Seemeile benötigen wir 1,50 €. So bringst Du uns schon mit einem einzigen Song (Perk)
3,33333333333333333333333333333333333333 Seemeilen dem Traum Orange 'Ear to Iceland näher.
We have been running Orange 'Ear for five years because of our passion for music. It is important for us to be able to support musicians through our means at no financial profit and to be able to discover, and enjoy, the new. At our home in Berlin, Orange 'Ear is able to cover the costs of the concert series on its own. And even on the Orange 'Ear-Tour we will cover all of the housing, travel, and production costs ourselves. 
In order to keep costs down, however, we plan to take the auto-ferry Norröna over to Iceland. That way we will be able to transport Orange 'Ear's equipment in our car, and we can use our foreknowledge of Iceland to plan overnight stays at campsites. 
The point of this campaign is to finance the actual 1720-nautical-mile trip from Hirtshals (Denmark) to Seydisfjödur (Iceland) and back. One nautical mile costs €1.50. Therefore, with the purchase of just a single song you can already bring us 3,33333333333333333333333333333333333333 nautical miles closer to our dream!
(English translation by Alexander Booth)

Orange 'Ear Dankeschön
Wir danken allen, die unsere Kampagne verbreiten, unterstützen oder in Gedanken mit Orange 'Ear reisen. Bitte hol Dir hier Dein Dankeschön ab: Foto-Serie –  Close to the North
Indiegogo:
PINK STREET BOYS – BLASTOFF
oe-admin
2020-01-02T20:56:30+02:00