The Golden Disco Ship sailed in on April 28th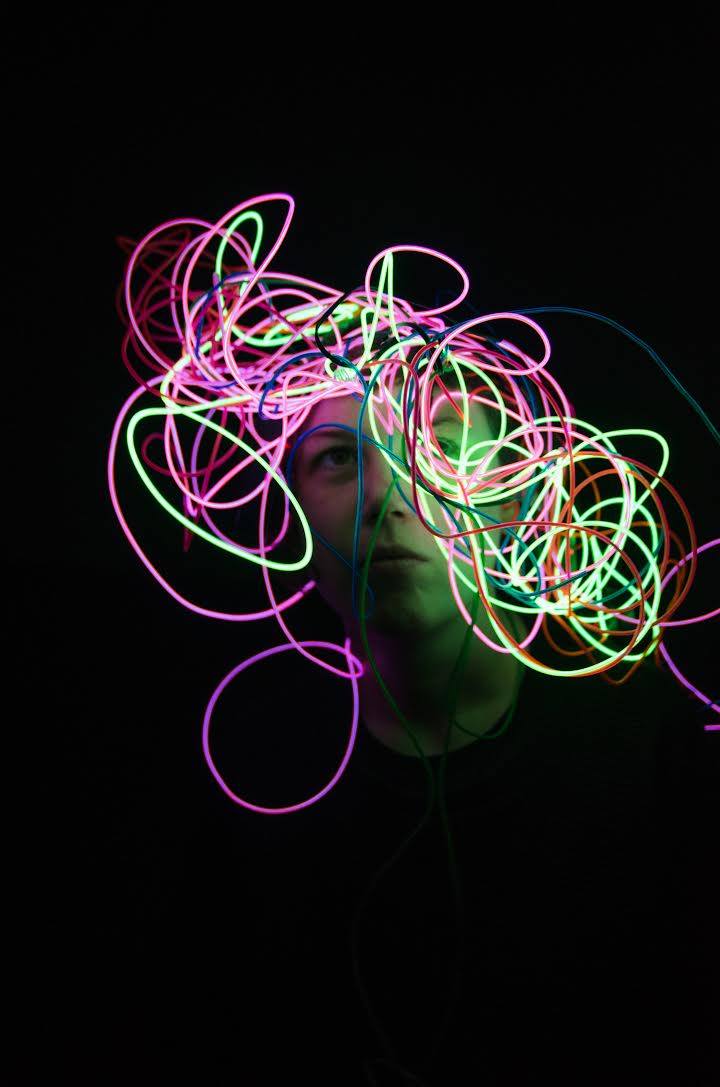 Golden Diskó Ship has been Theresa Stroetges' solo project since 2010. Experimental, electroacoustic audiovisual pop music.
"Golden Diskó Ship is Theresa Stroetges, a Berlin-based multi-instrumentalist and video artist who performs live as a one-girl orchestra. Her imaginative soundscapes, shifting from delicate melodic lines steeped in nostalgia to the feedback arcs and textured distortion of machine abuse, evoke lucid dreams and have won critical praise for their fresh, eclectic collages of electronic and acoustic sound." (CTM concerts, Berlin)
"On her third LP, strains of North African souk float in above the doof-doof basslines on the opening track "Flaming Flamingo", giving way to more cosmic visions blended with Touareg-style guitars on "Pacific Trash Vortex", before she drops into some plaintive Chinese strings over skippy rhythms on "Abandoned Chinese Fishing Village". Safe to say, Stroetges takes a magpie approach to her atmospheric and experimental dance music, gathering up shiny snippets and playing around with assorted effects and Auto-Tune along the way." (The Wire)

左右 Sa Yuu – concert recording in Halle at the 10th of March
At the 10th of March, we took the chance to catch the outstanding band 左右 Sa Yuu from Japan on its short Germany tour in Halle. We are very grateful to Adrian, Omni and "the best place for rabbits" to make this happen.

Setlist:

We are still thrilled by the great performance of the band.
Sa Yuu means the left and the right. On the left side we find the tight guitar and the powerful vocals, on the right a precise, gnarled bass, played simultaneously with a bass drum and the hi-hat. This results in an energetic music somewhere between post-punk and never heard before.
sa-yuu.com
facebook: Sa Yuu
sayuu.bandcamp.com/releases
Special thanks for the support and the second camera to Thomas Künzel