F.S. BLUMM feat. Jeff Özdemir 15.07.2017 | BLEEDINGBLACKWOOD 17.06.2017
Our dear friend F.S.Blumm returns to Orange 'Ear at the 15th of July, this time together with Jeff Özdemir who support F.S.Blumm's performance by playing drums, bass and a coffe-grinder.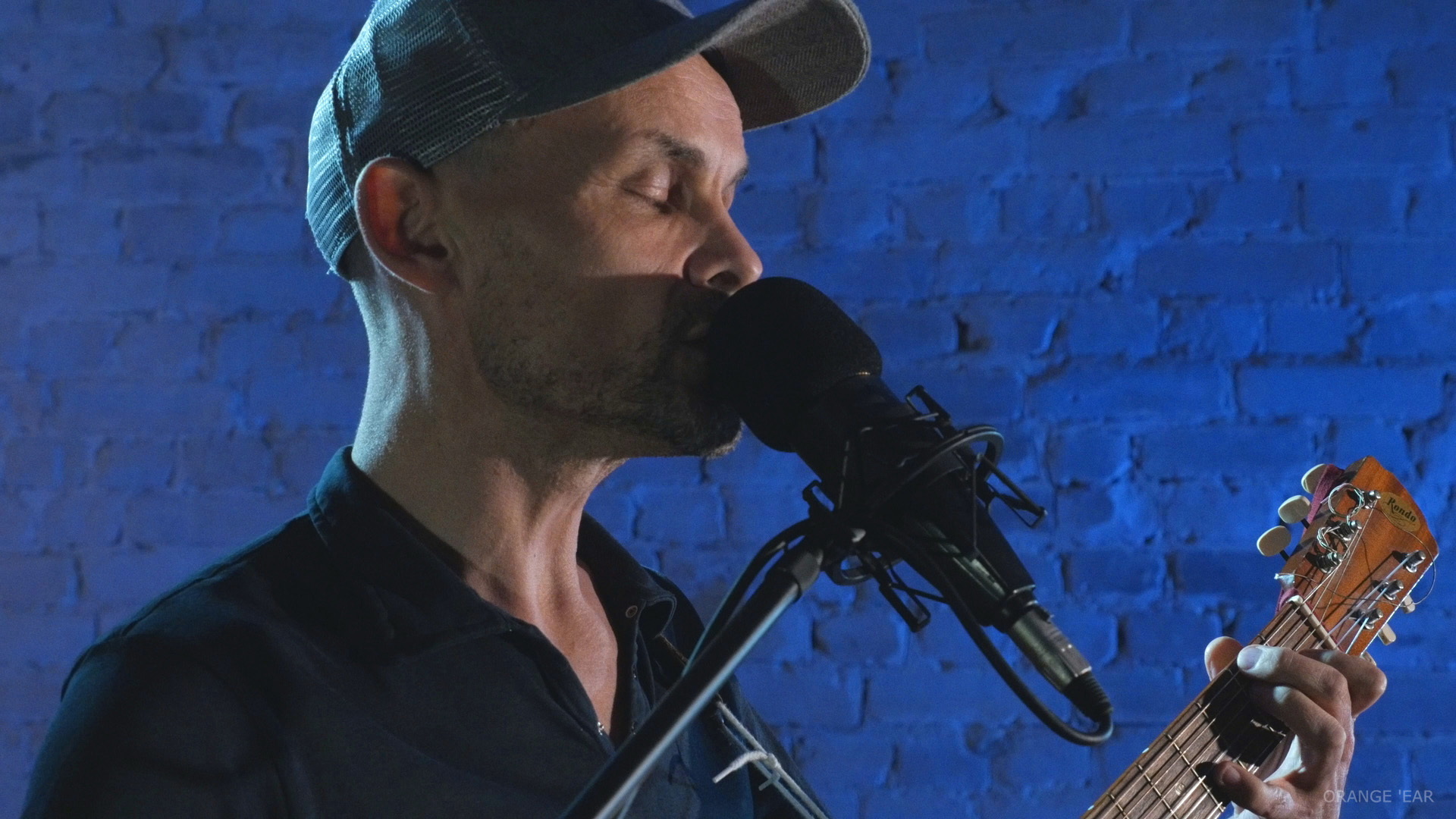 F.S. Blumm makes melodic experiments based on guitars and effects since almost two decades. He released albums on Tomlab, Staubgold, Morr Music, Pingipung, Sonic Pieces and collaborated a.o. with David Grubbs, Nils Frahm and Springintgut. Jeff Özdemir is a multi-instrumentalist and 'mass collaborator'. He also runs the '33rpm Store', an independent record store in Berlin Kreuzberg. F.S.Blumm & Jeff Özdemir have a song oriented live duo with drums, bass, vocals, guitars and coffe-grinder.
F.S. BLUMM:
fsblumm.free.fr
fsblumm.bandcamp.com
facebook.com/fsblumm

Jeff Özdemir
soundcloud.com/karaoke-kalk/jeff-ozdemir-friends-volii-karaoke-kalk-99-preview
facebook.com/JeffOezdemir
Youtube: Jeff Özdemir's Halloumi Express – Quallen
2nd camera: Juli A. Cutt-Offski
BLEDDINGBLACKWOOD plays a wonderful concert at Orange 'Ear at the 17th of June
Setlist:
The Boy Inside Me (You Killed)
Timo C Engel aka Bleedingblackwood performs his atmospheric Lo-Fi Pop Hymns on stage, sometimes minimalistic, sometimes opulent. First played in the dark. Sometimes borrowed from the world and transferred to the computer but always connected to nature. Accustic Guitar and Toy Piano – Kalimba and Glockenspiel – Bontempi meets Accordeon – a lonely Meteonome.
Bleedingblackwood released the first record "Record Ful Of Last Songs", in 2016.
Get it here: bleedingblackwood.bandcamp.com/album/record-full-of-last-songs
Let this catchy and whimsical treasures shine in the night.
facebook.com/Bleedingblackwood
Bleedingblackwood plays together with the marvellous Martina Bertoni: an Italian born, now Berlin based cellist. Classically trained, she skipped classical music to explore different territories like modern music, improvisation, experimental and electronic music and crossing her path as fellow performer with many artists like Blixa Bargeld, Teho Teardo, Erik Friedländer, Alexander Balanescu. Meanwhile she goes on recording and performing much music for theater, cinema and dance and she loves it.
2nd Camera: Robin Lochmann