Sunday, March 22 we have started our new weekly livestream series "My Private Orange 'Ear" to #supportmusicians.
We invite musicians we have worked with over the last ten years. Our guests create a playlist from our archive and play a few songs live from their living room for us.
This Sunday May 31st. we welcome DREKKA. We met him at our recording of the MYRKRAMAKT festival in Iceland 2016. We are looking forward to this very special guest live from his home in the US and we are very excited about his Orange 'Ear playlist.
Throughout years of performing and recording, DREKKA has explored early industrial tape culture, fragile bedroom noise-folk, and expansive cinematic textures. His work and performances touch on themes of silence, memory, and forgetfulness.
While "haunting" and "hypnogogic" are words often used to describe experimental music and art, DREKKA unequivocally occupies and deals in those dark spaces which comprise the tenuous province of memory and dreams. Those are the real ghosts of time and sound.
DREKKA

invited Jo to make a new song from a soundfile of his archive for this streaming. Jo will perform it in a premiere on the show.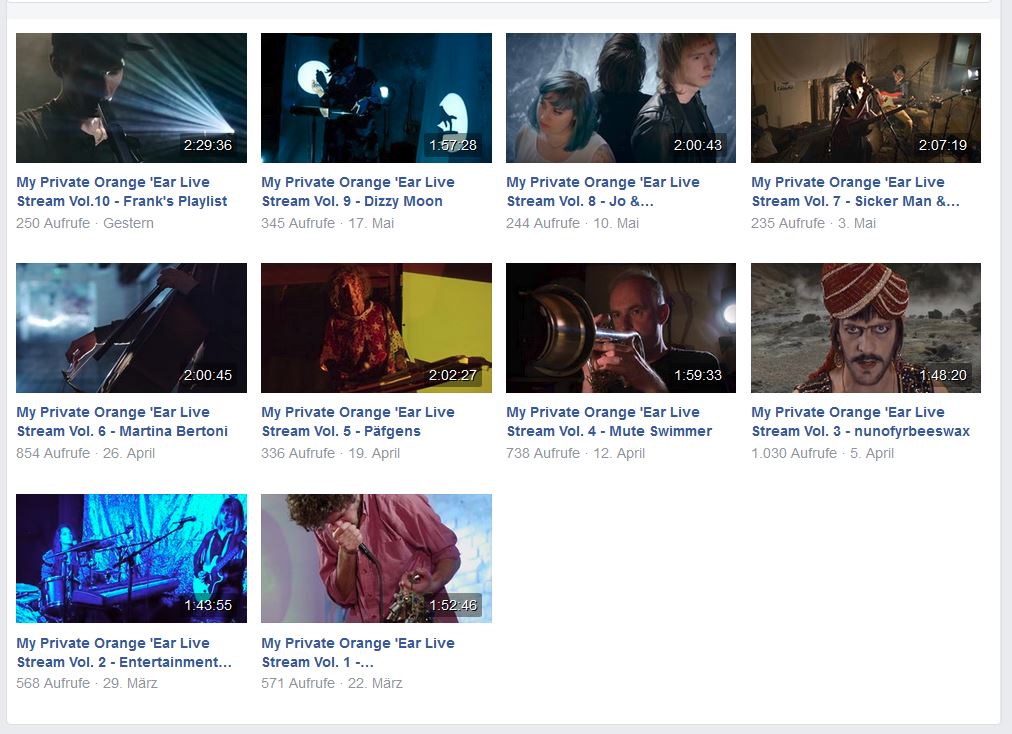 Here you  can find our shows on our facebook site.
OUT NOW – SPLINTER GUARD – OUT NOW
Have a listen to Jo's new EP, on which a medical MRI scanner is the main instrument.
Jo love to thank deeply her comrades, who have given her their full support, backing and affinity along the way:
Simone G. operated the MRI scanner. Jo thanks her for the most energetic sequences!
Mute Swimmer gave his voice to All The Kings. Highly open minded, he stepped into a weird experimental recording set up … It turns out, that he is the perfect ambient singer in the silent darkness.
Frank Schültge did a great job in mastering: He handled all the quiet and fragile details with great sensitivity …
Timo C Engel is the most incredible companion: he follows every step, notices every turn of the work, encourages new experiments and is always curious to be astounded by Jo's music.